PROCHAIN CONCERT / NEXT GIG
Si vous êtes en tournée ou que vous souhaitez juste venir faire du bruit à Sainté, contactez-nous, on essaiera de faire ce qu'on peut. Pas d'annonces publiques pour l'instant. La page Archives a été complétée ;-). Et vous pouvez toujours écouter les émissions de radio et commander des skeuds à la distro.
If you're on tour or if you just want to make some noise in Saint-Etienne, get in touch with us, we'll try to help you as much as we can. No public announce yet. Archives page is updated. You can still listen to the radio shows podcasts and order through our distro mailorder. We're back ! « and on goes the fight » !
Attention à vous / Stay Safe
LA FRANCE PUE RADIO SHOW EST SUR LE 89.5FM DE RADIO DIO, SUR INTERNET, en direct sur radiodio.org et en podcast ici
OUT NOW !!! DISPO DANS LA DISTRO !
T-SHIRTS / TOTE BAGS LA FRANCE PUE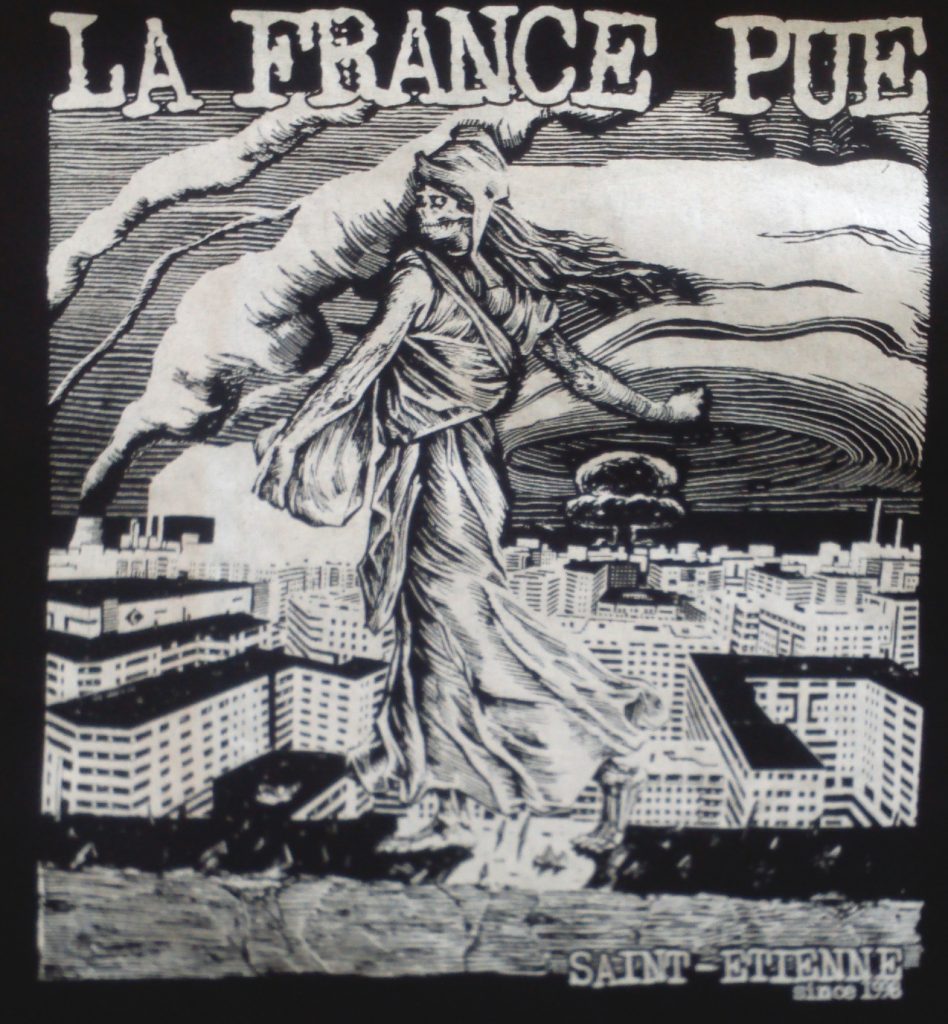 DVD LA FRANCE PUE VOL. 3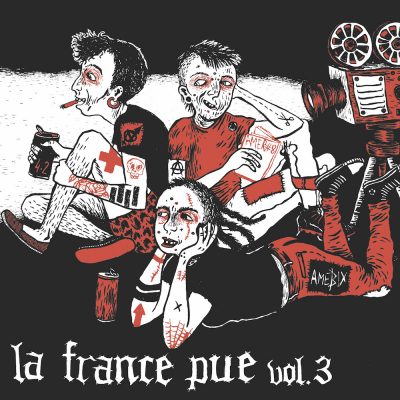 INFERNÖH (Suède) , GOOD GOOD THINGS (Annonay), INSOMNIO (Espagne), WARNING // WARNING (Bordeaux), PIZZA OD (Lyon), RED DONS (US), MANDANGA (Espagne), MOMS ON METH (Lyon), 1981 (Finlande), AUTARCH (US), AXE RASH (Suède), BUITEN GEBRUIK (Hollande), HUMAN COMPOST (Besançon), DOSE LETALE (Saint-Etienne), WARUM JOE (Paris), SKIZOPHRENIA (Japon), STATE POISON (Saint-Etienne), BEYOND PINK (Suède), BOOM (Toulouse), ECOWAR (Hollande/Australie), RATEL (Saint-Etienne), BELGRADO (Espagne), RAI KO RIS (Népal), TAKE WARNING (Saint-Etienne), CRIMEN (Mexique), KOENIGSTEIN YOUTH (Saint-Etienne), TROIKA (Espagne), BAGNA (Belarus), ORGANES FRITES MAN (France), SACRIFICIO (Mexique), PERVERS ET TRUANDS (Saint-Etienne), NOMAD (US), NO ESCAPE (Espagne), LES SHERIFF (Montpellier)
ZINE LA FRANCE PUE #300 : Tous (ou presque) les flyers de 1998 à 2014 rassemblés, dispo sur le stand LFP.